Floor Restore And More
Step 1: Sand The Floor
First, we come in with our specialized sanding machine and sand the floors down about 3 times. Each time you sand, you use a progressively finer grit. The first one strips most of the old finish out and gets down to "new" wood. Then the next one takes out most of the large gouges from the first pass. Finally, the last pass makes the floor smooth and ready for a finish coat. When we are done sanding the wood looks almost exactly like it did when the floors were first installed.
Step 2: Color Change
Second, we need to deal with the color. At this point, many of our customers request a new stain color or to go with a natural coloring as coating. Many of our customers are surprised that you can change the color of the floors. Most of the time it will work out. We are able to take a look at the floors and determine what would work best for your particular situation. There are literally hundreds of different stain colors that you can choose if you want to change your floor color. We can help you to figure out which ones will work best with your particular hardwood. Since every floor is different due to the fact that all wood species take stain differently, and the age and density of the wood also affect how the stain is absorbed, it is important to try different possibilities. The way a stain looks on a wood chip will be totally different than when you put it on your floors.
Step 3 Re-Coat and Re Seal
Third, and finally, is to add a polyurethane topcoat. Well, actually, it is more like 2 or 3 coats! Most of the polyurethanes on the market today require a 24 hour period for each separate coat to cure. After the second coat, and each successive coat, then we screen, also known as buffing, the floors before applying the next one. With the polyurethane coat, we will help you to select the best finish that will achieve the look you want. There are a few different sheens: Gloss, semi-gloss, satin, and matte. Depending on the decor and aesthetic you are trying to achieve, we can show you how the different sheens will look.
So, most of the time, when someone calls us, the floors are too badly damaged to go with our less intrusive methods of refinishing. but the only way to know, is to ask us for a free quote.
Source: workmanflooring
Floor Floor We Restore has re-established the attractiveness in hundreds of homes and businesses throughout the Houston Area for Over 20 Years. Since 1984, we have provided maintenance and restoration that is essential to the beauty of floors and surfaces everywhere. With 30+ years of experience and never using subcontractors, we have perfected our trade to better serve you. We are a locally, family owned and operated company who GUARANTEE all of our work.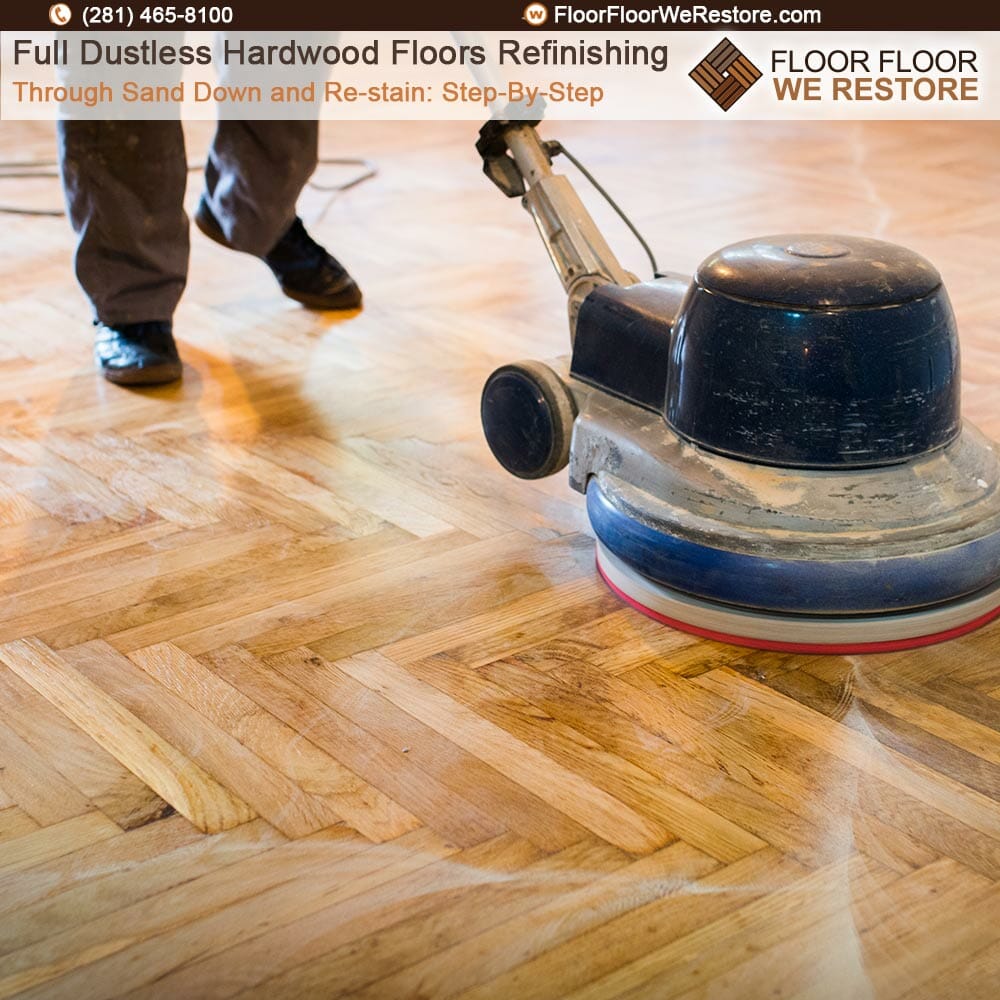 Floor Restore And More.
Floor Floor We Restore, Marble Flooring In Houston, Hardwood Floor Restore In Houston, Houston Restore Hardwood Floor, Houston Restore Hardwood Floor Shine, Restore Wooden Floor, Restore A Floor Reviews, Restore Floor Tiles, Wood Floor Restore, Floor Restorers, Floor Restore And More, Floor Restorer, Hardwood Restore, Stone Restore, Slate Restore, Saltillo Restore, Tile Restore, Grout Restore, Terrazzo Restore, Travertine Restore, Floor Surface Restore, Floor Recovery, Cleaning Hardwood Floors, Hardwood Floor Polish, Buffing Floor, Water Damage Floor Restoration, Sand And Finish Hardwood Flooring, Hardwood Floor Installation, Hardwood Floor Repair, Hardwood Floor Installation, Hardwood Floor Repair, Hardwood Floor Installation, Hardwood Floor Repair.