Hardwood Floor Installation
Hardwood flooring can often be a better option for a home than carpeting, as timber lasts much longer than carpeting before it needs any type of repair or replacement, and wood won't show flat, worn spots around high-traffic areas. Since hardwood flooring is often more expensive than carpeting, you want to ensure you know everything there is to know about choosing the right timber species and about installing and maintaining that flooring as well! Note a few important tips to remember about hardwood flooring even before you start shopping.
Choose a species with the finish you want
It can be tempting to choose the cheapest timber species for your home's flooring, usually pine or oak, both of which are typically very light, with a slight golden hue. These can be good choices if you're looking for a rustic look for your home, but if you want darker floors, you'll need to consistently paint and stain this type of timber over the years. This work is cumbersome and expensive, which is why it's often good to simply invest in a timber species that already has the colour you prefer. A darker mahogany, cherry or bamboo can offer the rich look you want, without you having to always retouch the wood.
Acclimate the wood
One common mistake made by homeowners who want to install their own timber flooring, or who are hiring a professional to handle timber floor installation, is not acclimating the wood. This means allowing the timber to get accustomed to its new climate. To do this, you should let the slats sit in the rooms where they will be installed for some time so they can absorb humidity and then dry out. This will reduce the amount of expanding and shrinkage they go through once they're installed.
Be careful of cleaning
Hardwood floors should never be cleaned with a damp mop, as this will allow the timber to absorb moisture and then dry out, causing it to cup and bow. Damp mops also leave water spots behind, which aren't always easy to buff out, and the floor may then actually need refinishing.
Also, using a cleanser with an oil meant for wood floors can help hydrate the wood, keeping it soft and flexible, so it won't cup and bow. This can also ensure that the surface has a nice shine and is protected against scuffs and scratches. If you're unsure of how to care for the wood floors you choose for your home, ask your salesperson or installer before you ever attempt cleaning them!
Source: emilianflor
Floor Floor We Restore has re-established the attractiveness in hundreds of homes and businesses throughout the Houston Area for Over 20 Years. Since 1984, we have provided maintenance and restoration that is essential to the beauty of floors and surfaces everywhere. With 30+ years of experience and never using subcontractors, we have perfected our trade to better serve you. We are a locally, family owned and operated company who GUARANTEE all of our work.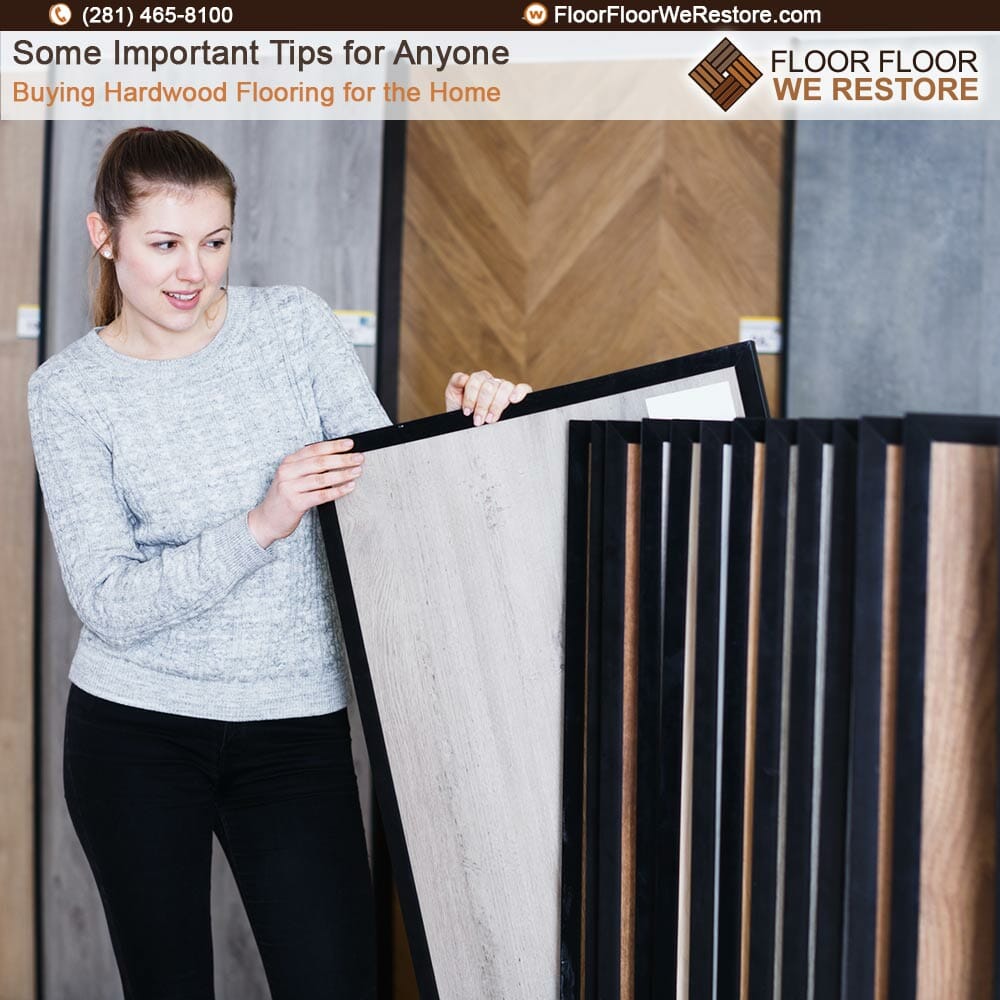 Floor Installation.
Floor Floor We Restore, Marble Flooring In Houston, Hardwood Floor Restore In Houston, Houston Restore Hardwood Floor, Houston Restore Hardwood Floor Shine, Restore Wooden Floor, Restore A Floor Reviews, Restore Floor Tiles, Wood Floor Restore, Floor Restorers, Floor Restore And More, Floor Restorer, Hardwood Restore, Stone Restore, Slate Restore, Saltillo Restore, Tile Restore, Grout Restore, Terrazzo Restore, Travertine Restore, Floor Surface Restore, Floor Recovery, Cleaning Hardwood Floors, Hardwood Floor Polish, Buffing Floor, Water Damage Floor Restoration, Sand And Finish Hardwood Flooring, Hardwood Floor Installation, Hardwood Floor Repair, Hardwood Floor Installation, Hardwood Floor Repair, Hardwood Floor Installation, Hardwood Floor Repair.